Javier

Martinez

,

M. Sc.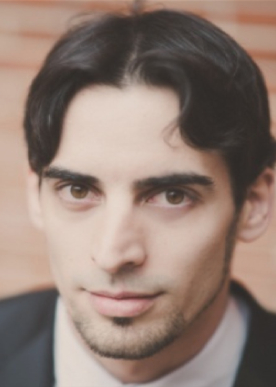 Organisation:

Department Elektrotechnik-Elektronik-Informationstechnik (EEI)

Abteilung:

Lehrstuhl für Hochfrequenztechnik

Telefonnummer:

+49 9131 85-28687

Faxnummer:

+49 9131 85-27212

E-Mail:

javier.martinez@fau.de
Adresse:


Wetterkreuz 15

91058 Erlangen

Raum 03.215
Neueste Veröffentlichungen
J. Martinez Garcia, K. Thurn and M. Vossiek, "Characterization of Rotating Objects with Tomographic Reconstruction of Multi-Aspect Scattered Signals", IEEE Transactions on Aerospace and Electronic Systems, März, 2019.
R. Prophet, J. Martinez Garcia, M. Fuentes, R. Ebelt and M. Vossiek, "Instantaneous Ghost Detection Identification in Automotive Scenarios", Boston, USA, 2019.
J. Martinez Garcia, D. Zoeke and M. Vossiek, "MIMO-FMCW Radar-Based Parking Monitoring Application With a Modified Convolutional Neural Network With Spatial Priors", IEEE Access, vol. 6, pp. 41391-41398, Dezember, 2018.
J. Martinez Garcia and M. Vossiek, "Deep Learning-Based Segmentation for the Extraction of Micro-Doppler Signatures", in Proceedings of the Proceedings of the European Microwave Week (EuRAD), Madrid, September, 2018.